All of our courses are self-paced and you can login anytime
We chose this format to allow our busy students to work around their time schedules and to create a learning pace that works for them. You can learn at your own speed and re-watch lessons as many times as you desire. All of our courses comes with a lifetime access.
Astrid aka The Psychic Witch
Astrid aka The Psychic Witch is an acclaimed Tarot reader, Radio show host and magician.
Combining ancient knowledge with modern edge psychology and coaching she is creating easy to follow courses offering deep knowledge explained without unnecessary complexity and occult bias.
Having an experience in teaching physical classes in London as well as many years of sharing her knowledge online.
She worked as a spiritual advisor for renowned clients such as Tower of London, Penguin Publishing House, Park Plaza Hotel Westminster, Sternberg Clarke Entertainment and many others.
A practitioner of the magical arts who enjoys helping people. A translator and editor of esoteric and occult books on Hermeticism.
His courses are focused on practical approach for those who are interested in meditation, energy work, and working with spirits.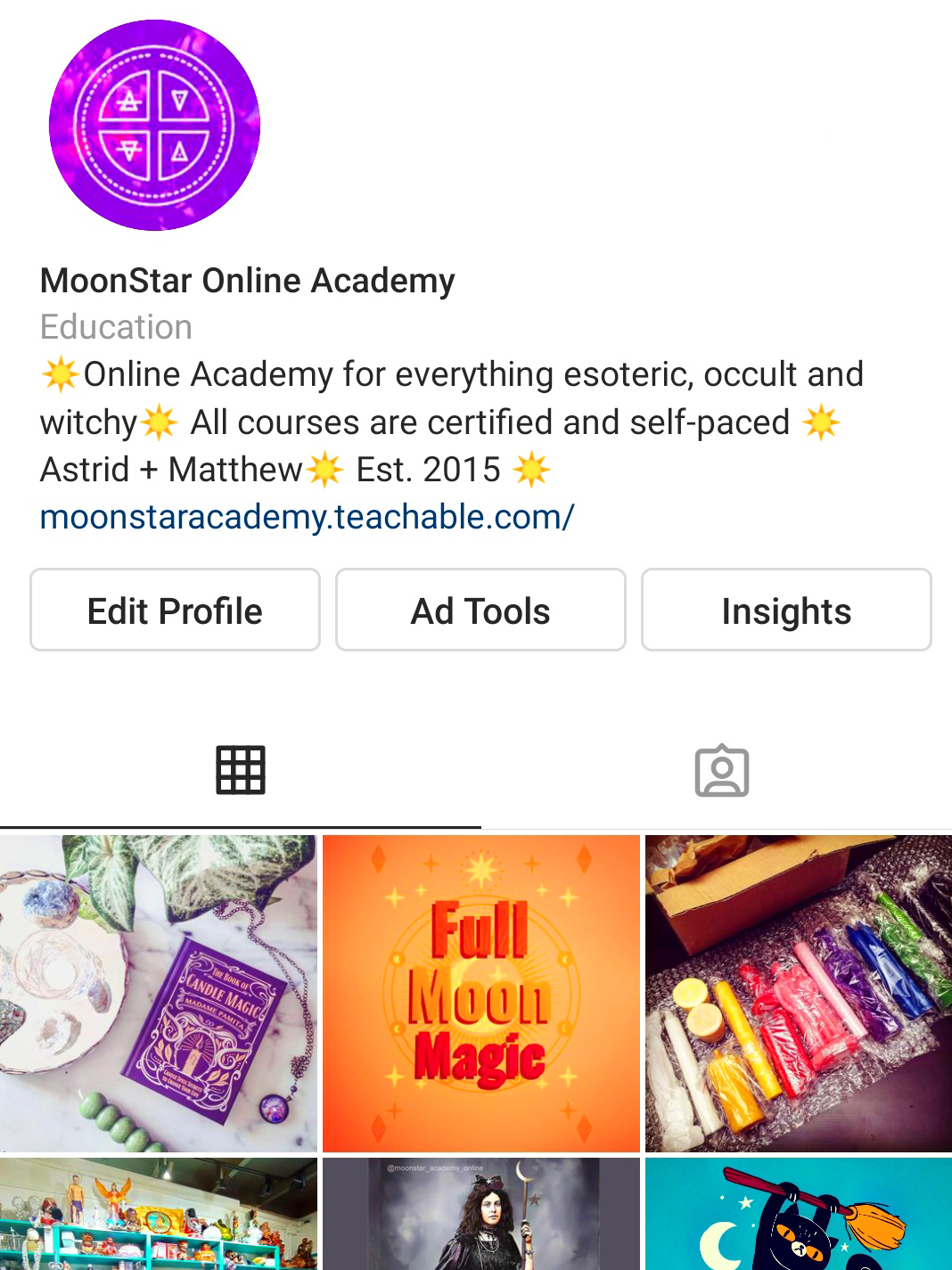 Join The Instagram Family
We share our updates, educational and fun bits on our MoonStar Academy Instagram.
@moonstar_academy_online
We like how interactive this form of communication is and students often share their own experiences there too. We prefer not to be on every single social media, but instead build only a handful but do it right.
We chose Instagram as our main social media link as it allows us to share both pictures and short educational videos as well.
If you would like to join us, here is the link, where you can find us.
Check your inbox to confirm your subscription